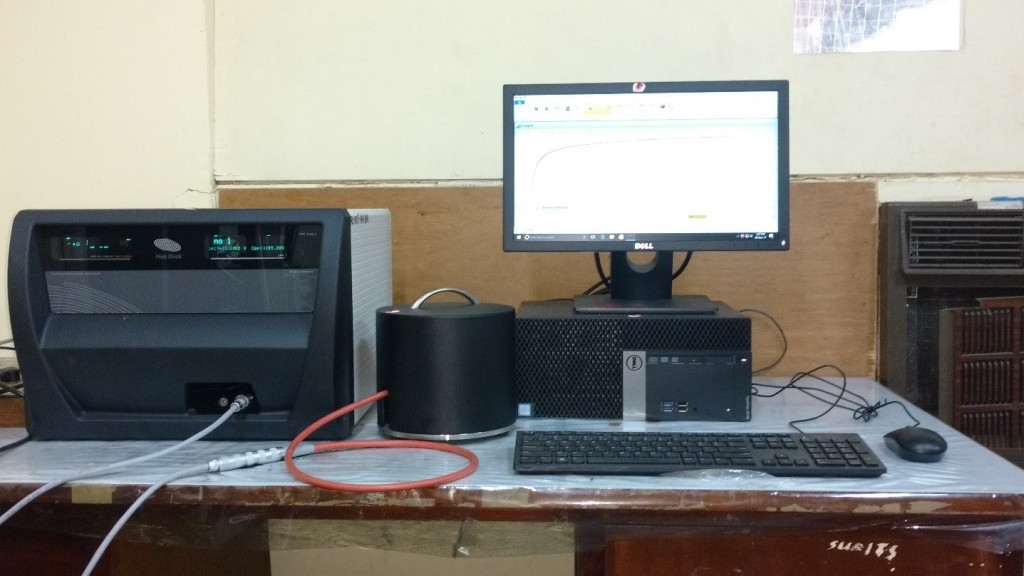 hermal Conductivity Meter [Hot Disk-Thermal Constants Analyser TPS 2500S]
This equipment is measures  the thermal conductivity (Tc), thermal diffusivity (Td) and specific heat capacity (cP) of variety of materials (solids , liquids,powders, pastes and foams) and meets the standard ISO 22007-2. It's unique sensor (patented) allows to measure the Tc accurately in very short time span.
Thermal Conductivity, Thermal Diffusivity and Specific heat capacity can be measured in the range 0.005- 1800 W/m/K, 0.1-1200mm2/s and 5 MJ/m3K respectively in the temperature range between -40° to 200°C.