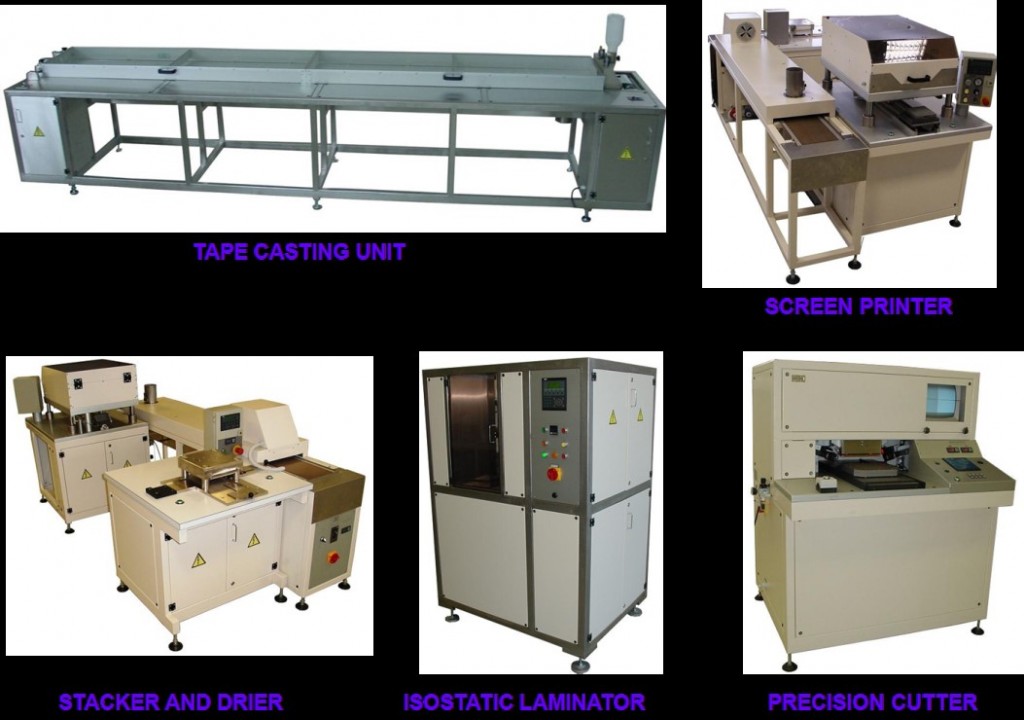 Tape Casting and Multi Layered Fabrication Equipments
 Tape Casting and other equipments such as Scree Printer, Stacker and Dryer, Isostatic Laminator and Precision Cutter are used for fabrication of piezoelectric / PZT Multi-Layered (ML) stack actuators, Multi Layered Ceramic Capacitors (MLCC), preparation of thin ceramic tapes (Alumina, Zirconia etc.). An integrated facility of above equipments are available in our lab. The equipments already used successfully for fabrication of PZT multilayered stacks typically of 100-120 layersof thickness in the range of 20-200mm with Pt or Ag-Pd as internal electrode.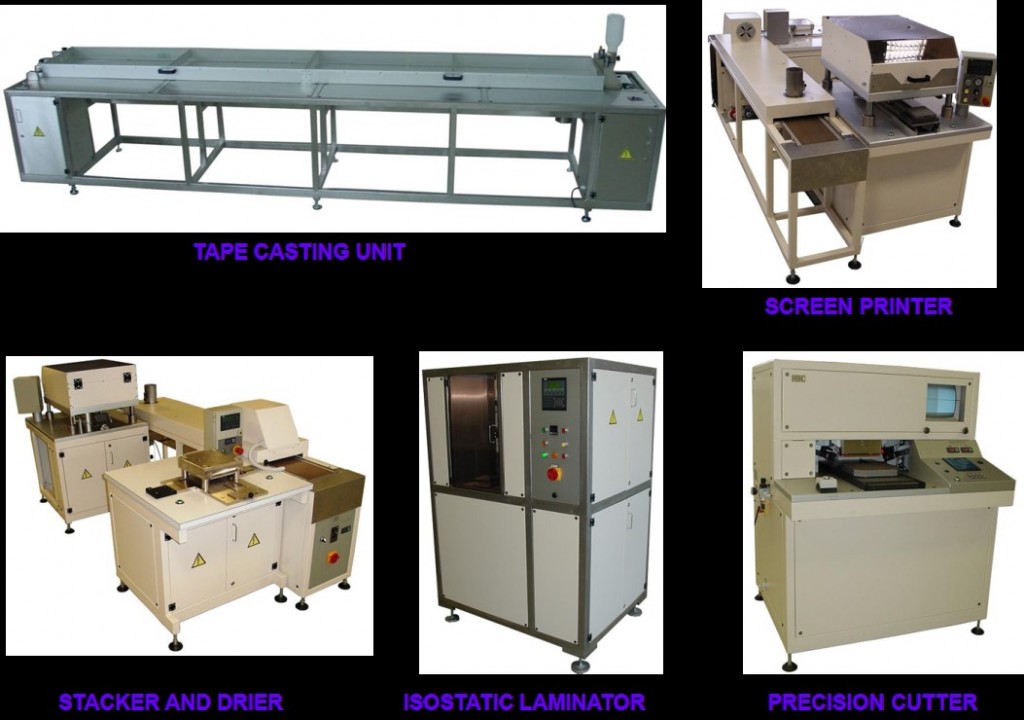 Equipment Details

  Key Features

  Application Areas

 Tape Casting Machine:

 Casting width: up to 220 mm

 Tape speed: Adjustable, up to 3.5   m / min

 Tape thickness: 20-200 mm

Designed for casting ceramic tapes on carrier film.
Accuracy of casting thickness (±1µm).
Flexible to cast tapes of different thickness and binder system

 

 

 

 

 

 

 

PZT stack actuators
Capacitor Industries
Electronic Industries
Solid Oxide Fuel Cells (SOFCs)
Gradient Materials
Ceramics and Electronic Substrates

 Printing and laminating machine

 Maximum Printing area:   160x160mm

 Printing Accuracy: ± 10 mm

Semi-automatic printing of electrodes and fabrication of green multilayered ceramic stacks.

 Iso pressing machine

 Pressure: 5-50 MPa

 Compressed air: 0.7 MPa; 600   l/min

Iso-Pressing of green ceramic multi-layered stacks in cold or hot distilled water.

 Precision Cutter

 Size of Bar (max): 160 x 160 x 5   mm.

 Compressed air: 6 bars, 60 l/min

 

Semiautomatic cutting of green ceramic stacks.
Temperature and speed of the blade adjustable.