CSIR-National Aerospace Laboratories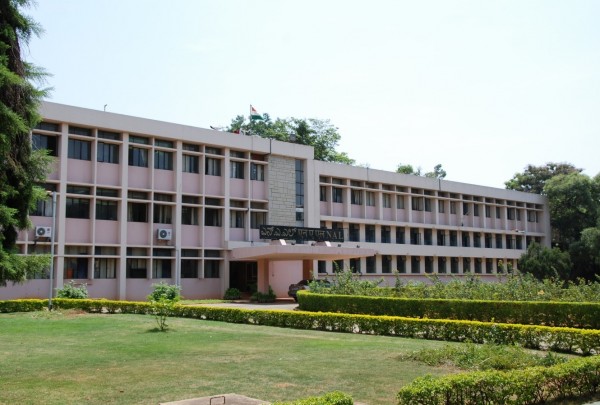 National Aerospace Laboratories (NAL), a constituent of the Council of Scientific and Industrial Research (CSIR), India, established in the year 1959 is the only government aerospace R&D laboratory in the country's civilian sector. CSIR-NAL is a high-technology oriented institution focusing on advanced disciplines in aerospace. CSIR-NAL has several advanced test facilities, and many of them are recognized as National Facilities. These are not only the best in the country, but are also comparable to other similar facilities in the world. CSIR-NAL has provided significant value added inputs to all the Indian national aerospace programmes. Its contributions over the last five decades have enabled it to create a niche for itself in advanced aerospace research and technology development. CSIR-NAL has also developed many critical technologies for the strategic sector and continues to support the mission-mode programmes of the country.
CSIR-NAL's mandate is to develop aerospace technologies with strong science content, design and build small, medium sized civil aircraft, and support all national aerospace programmes

Aerial Views of the two NAL campuses: Kodihalli and Belur
Major R&D Discipline
Computational fluid dynamics

Experimental aerodynamics

National Trisonic Aerodynamic Facilities

Flight mechanics and control

Propulsion

Composites

Structural design, analysis and testing

Structural dynamics and integrity

Surface modification

 Aerospace materials

 Aerospace electronics and instrumentation

 Civil aviation

 Parallel processing computers

 Meteorological modeling

 Wind energy

 Manufacturing technology

 Information systems

 Electromagnetics
INITIATION
The story of CSIR-NAL began on June 1, 1959, when the National Aeronautical Research Laboratory (NARL) was set up in Delhi, with Dr.P Nilakantan as its first Director. Barely nine months later, in March 1960, it made its humble beginning by setting up its office in the stables of the Mysore Maharaja's Palace on the Jayamahal Road and the Palace Road as National Aeronautical Laboratory. The first Executive Council was chaired by JRD Tata and was studded with luminaries such as Prof.Satish Dhawan and the legendary designer Dr.V M Ghatge. Originally started as National Aeronautical Laboratory, it was renamed as National Aerospace Laboratories (NAL) in April 1993 to reflect its growing involvement in the Indian space programme, its multidisciplinary activities and global positioning. The journey has been a long and fulfilling one, with accomplished and eminent Directors at the helm, each adding hues to the spectrum of CSIR-NAL.
 
CSIR-NAL today is spread across two campuses, five kilometers apart. Each campus has an area of about 100 acres. Both these campuses are interconnected with high-speed computer networks for exchange of scholarly communication. Physical connectivity between the campuses is operated via shuttle bus operations.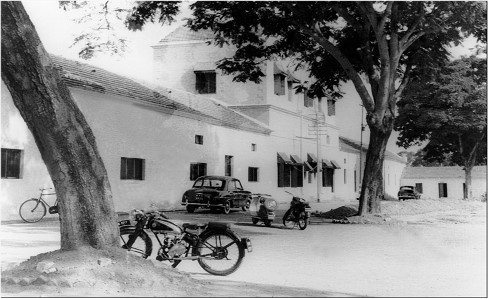 The Jayamahal Road Building was actually a stable of the Mysore Maharaja's Palace!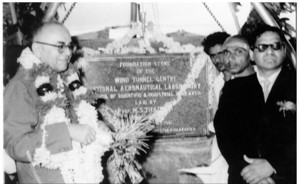 M S Thacker, DG-CSIR, laid the foundation stone of the Wind Tunnel Centre (WTC) on 2 July 1961.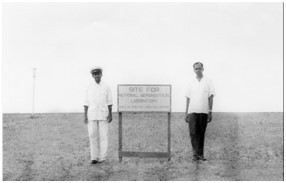 NAL's first major project was to be the establishment of a WTC at the Belur Campus