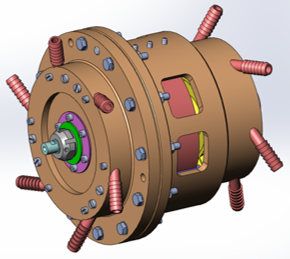 High Speed Alternator Test Facility
Technology demonstration of a high speed alternator was done successfully for 4.5 kW Power at 30000 rpm for a small gas turbine engine. Alternator and air turbine drive set up was made in-house. A small turbofan engine high speed homopolar alternator was also successfully tested in this facility.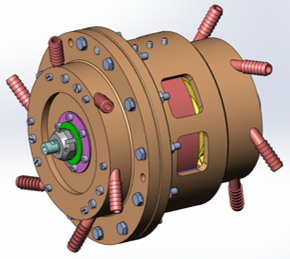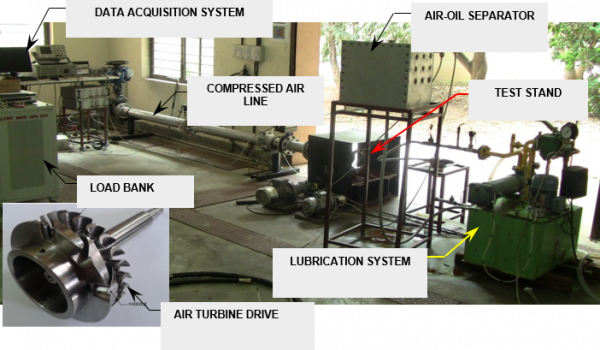 Alternator test rig Model                                                                                       Alternator test rig
Salient features;
An Air turbine drives stage for 20kW Power at 60000 rpm.

A dedicated lubrication system for alternator cooling requirement.

Electrical measurements and controls and in house data acquisition application modules.
Techniques:
Clients: DRDO-GTRE, Bangalore
FACILITY 2: Vapour Compression Refrigeration System Test Rig
            Vapour compression refrigeration system test rig is utilized to generate the design data for compact plate fin type condenser and evaporator test cores.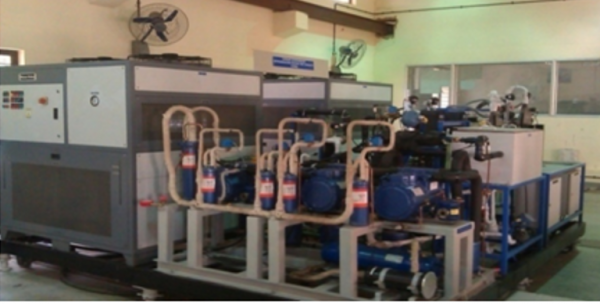 Vapour Compression Refrigeration System Test Rig
Specifications
Refrigeration Capacity        : 10 tons,
Mass Flow rate                     :  0.1 kg/s
Pressure                                :  20 Bar
Medium                                  :   R134A
Major clients of this facility
          ADA- Bangalore and GTRE Bangalore,