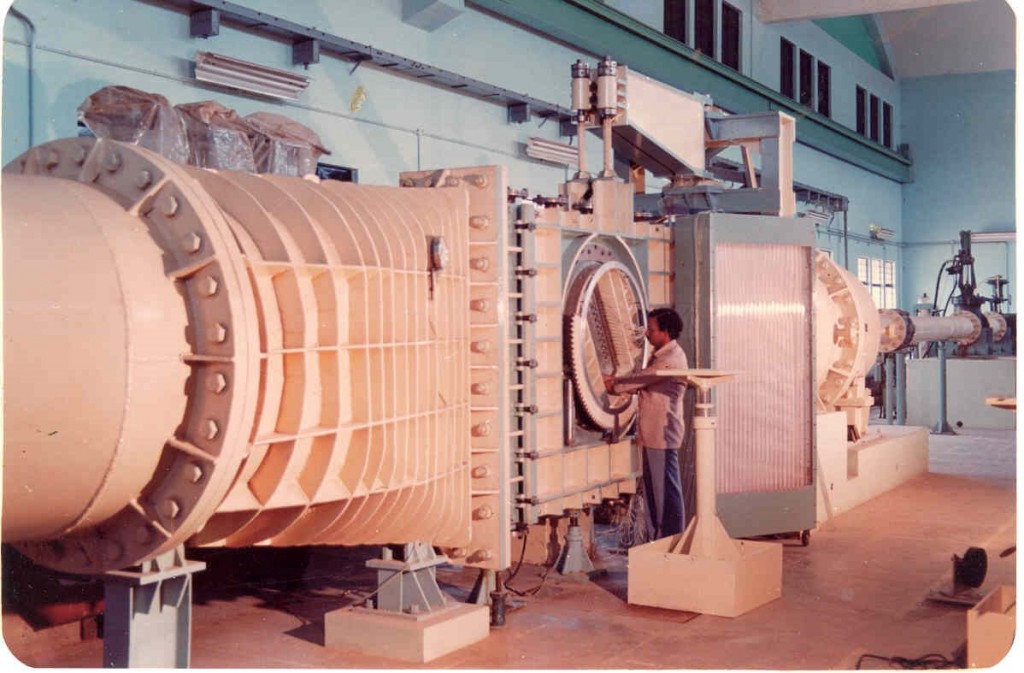 Transonic Cascade Tunnel
The Transonic Cascade Tunnel (TCT) facility located at NAL wind tunnel centre (NWTC) is an indigenously designed, unique wind tunnel facility to carry out research activities in the field of turbo machinery by the method of cascade testing.  TCT is a quasi-continuous blow down type wind tunnel equipped to test both turbine as well as compressor blade profiles using air as the medium.  It has been in operation for more than two decades.  A wide range of axial flow compressor, gas and steam turbine profiles have been tested in the facility.
Over the years, the facility has been providing strong technical support to several national R&D programs like the Kaveri engine development program of GTRE, steam turbine development programs of BHEL and cryogenic engine turbo pump development program of ISRO. 
TCT has also been a centre for international collaborative research activities, since its inception.  Several research activities have been accomplished in collaboration with international agencies like DLR Germany, Pratt & Whitney USA, Honeywell and CGTE China.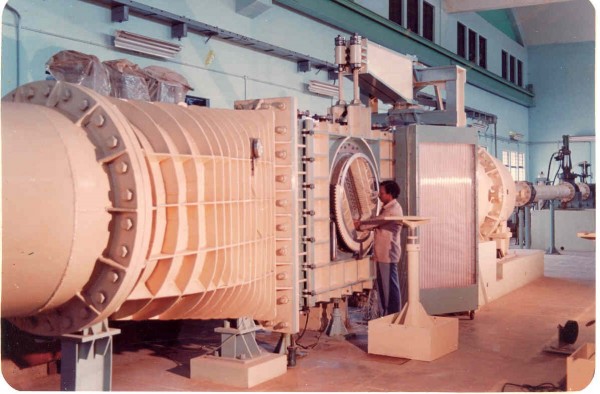 Photograph of the NAL Transonic Cascade Tunnel
Specifications of TCT
Test Section                          -                       153 x 500 mm
Blade chord                           -                       40 to 80 mm
Probe traverse                      -                       220 mm in 150 sec
Spanwise traverse               -                       75 mm
Air storage volume              -                       2800 cubic meters
Storage pressure                 -                       11 atm
Mass flow (Typical)             -                        5 to 15 Kgs / sec
FOR TURBINE CASCADES:
Inlet Mach number              -                      Up to choking
Outlet Mach number           -                       Up to 1.5
Reynolds number                -                       0.3 to 2.5 millions (outlet)
Inlet flow angle                     -                       Up to 65 deg
FOR COMPRESSOR CASCADES:
Inlet Mach number               -                      Up to 0.85
Reynolds number                -                       0.7 to 1.3 million (inlet)
Reynolds number                -                       0.6 to 1.1 million (outlet)
Inlet flow angle                     -                       Up to 65 deg
List of Staff
1. R Senthil Kumaran         -           Senior Scientist
2. N Poornima                      -           Senior Technical Officer II
3. PP Sharath                       -           Technical Officer
4. HB Lakshmikanthaiah    -           Technician 2