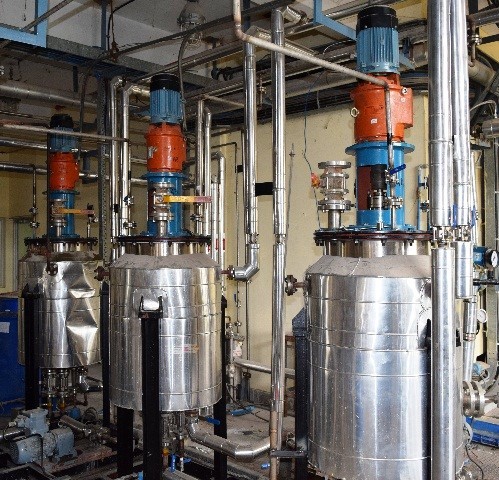 Fiber spinning facility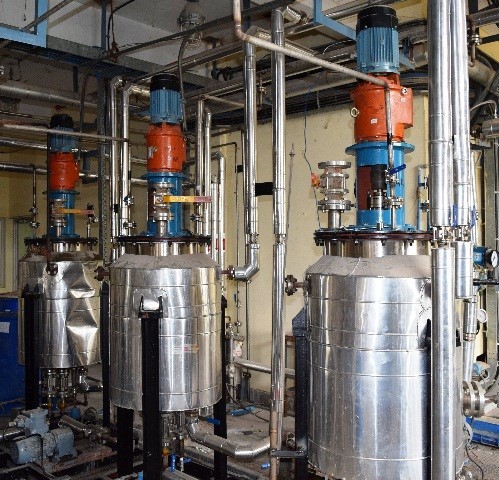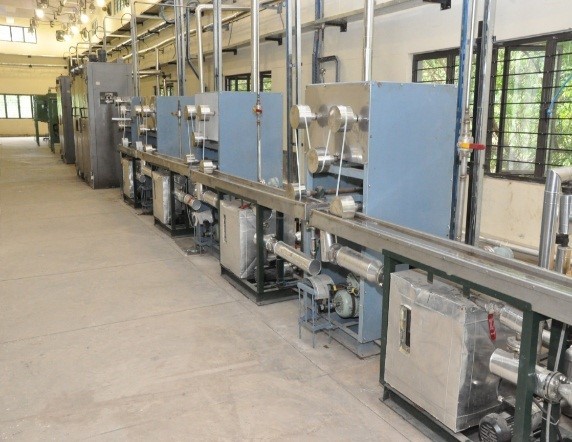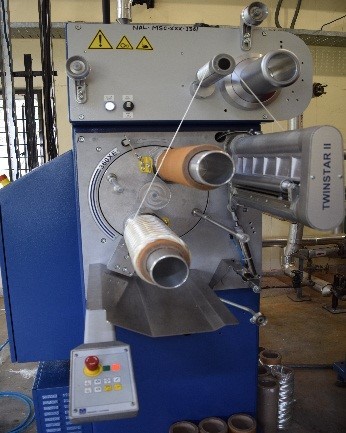 The center has both wet and dry jet pilot plant scale fiber spinning facility for polyacrylonitrile fiber. The facility comprises of polymer dissolution unit, high shear mixers, spin dope de-aeration unit, fiber extrusion and coagulation unit, washing/stretching baths, fiber dryers, fiber hot stretching unit and winders for continuous mode of fiber spinning. The process parameters such as temperature, stretches, speed, flow and yarn tension is controlled through the distributed control system. The spent solvent is recovered through batch distillation and recycled in fiber spinning process. The liquid/solid waste generated during process are treated in effluent treatment plant and solid incinerator system.
Specifications
Spin dope preparation capacity: 70 liters/batch
Fiber extrusion capacity: up to 20 Liters/hour
Fiber yarn count: 3K,6K and 12K
Fiber denier per filament : 0.75, 1.0, 1.2
Fiber density: 1.175-1.18 g/cc
Spin finish content: up to 2.0 % (wt/wt)
Techniques applied in this facility
Wet spinning technique.
Dry jet spinning technique.