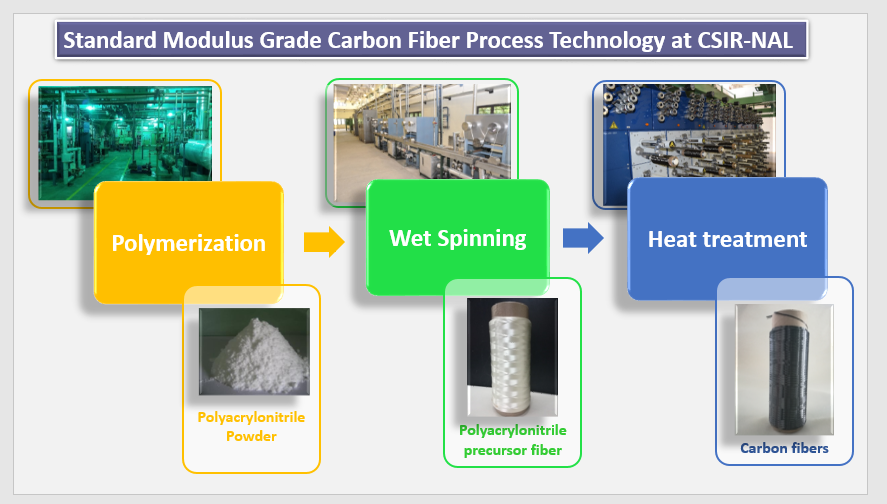 STANDARD MODULUS GRADE CARBON FIBER TECHNOLOGY
Carbon fibers are well known for their high specific strength and modulus. Composites of carbon fiber offer advantages for advanced material solutions such as light-weight, high-tensile strength, corrosion resistance and heat resistance. These are widely used in high tech. sector like aerospace, atomic energy etc. as well as in general engineering sector like wind mills, marine, automotive, medical and sports.
CSIR-NAL offers standard modulus grade carbon fiber technology certified by Center for Military Airworthiness and Certification (CEMILAC-DRDO) for the integrated processes.
Acrylonitrile polymerization (CSTR mode)

Carbon fiber precursor by wet spinning 

Heat treatment of precursor fibers to carbon fibers
Standard modulus grade carbon fiber properties: