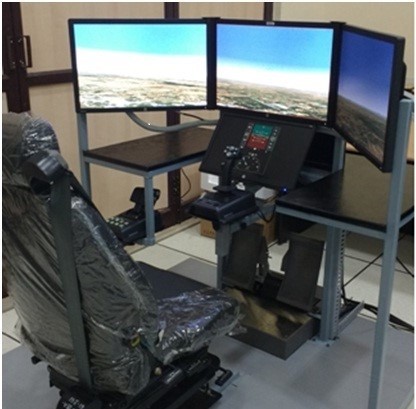 Handling Qualities Flight Simulator for Test Pilots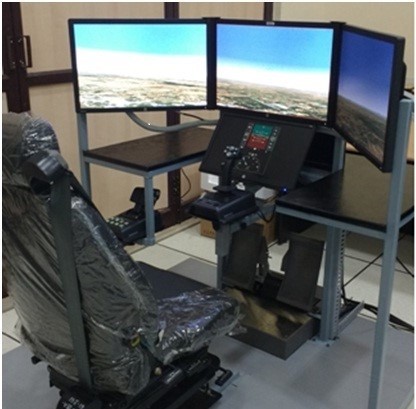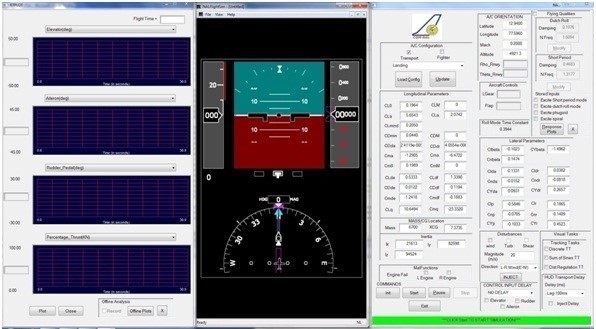 The NALSIM Ground Simulator is developed as per the requirements of Test Pilots and delivered the same to ASTE, Bangalore. This simulator has the capability to modify the aerodynamic coefficients or other model and flight control parameters quickly through keyboard menus allows efficient flight and control law characteristics validation.
The flight models (fighter and transport) can be changed easily without the need for special programming skills. This system does not require any unique computer or operating system skills, for either the initial hosting of a model or the subsequent changes. Control of the simulation is exercised from the engineer's or instructor's console. The System consists of high end computer graphics and Simulink rapid-prototyping. Simulated flight operations are effected using conventional throttle, pilot stick, and rudder pedals, flap, landing gear, speed brake, and stability augmentation system (SAS) switches.
Specifications MIL specifications for  aircraft modal characteristics
Workstation based architecture
Used for aircraft concept design and trade-off studies
Techniques applied in this facility
Simulation based virtual reality

A novel non linear Least Squares optimization based methodology used for efficient handling quality studies

User Interface design using Visual C++ programming

Model based design
Major clients of this facility: ASTE, Bangalore