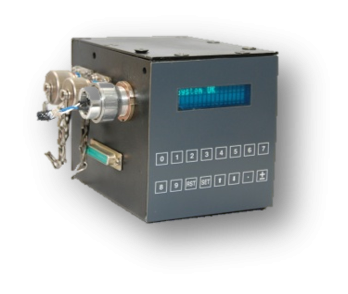 Enhanced Fatigue Meter (eFM)
Enhanced fatigue meter is the latest state of art system with a microprocessor and MEMS accelerometer, which monitors the fatigue life of aircraft by computing the 'g' crossings and the fatigue index.
Physical Dimensions
 Dimension : 135x96x115mm
      Weight : 1.2 Kg
         Color : Black Anodized
    Material : Aluminum Alloy
SALIENT FEATURES:
Senses the 'g' peaks and troughs for determining the fatigue index

Configurable to accept 'g' input from both internal as well as external accelerometer

Onsite flight configuration by authorized crew using the system or  PC

USB interfaces for data milking and communication between Unit and PC.

ARINC429 and RS422 for communication between eFM and other LRUs

Capable of storing minimum 300 flight data (2 G bytes) and expandable.
APPLICATIONS 
Defence, Civil and UAV.
eFM logs the peak & trough data and the continuous 'g' data with time stamp which helps maintenance crew to determine the aircraft structural fatigue & generate the 'g' profile of a sortie with minimum logs of data.