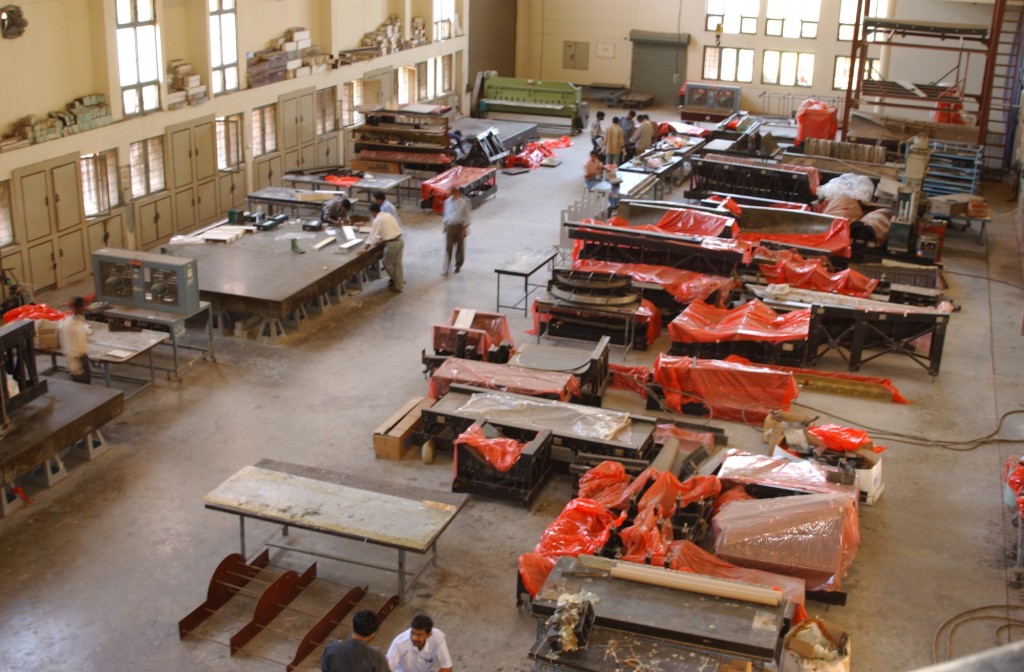 Tool Design Facility
Objective of the facility :
To fabricate composite tools using wet layup technique / prepreg technique required for both development and production programs.
Specification of the facility :
Tooling Bay Size
Working space  : 43 Mtr (Length) x 18 Mtr  (Width) x 10 Mtr (Height)
Certified Granite surface tables – 9 no's  (sizes varying  from  2 Mtr X 3 Mtr, 2.5 Mtr  X  4.5 Mtr)

Resin mixing booth with air sucking blowers      
5 tons capacity overhead crane
Techniques applied in this facility :
 For prototyping, lay up tools are developed using wet layup technique which are economical and quicker to realize. Dedicated technical excellence in the field of tool design and development of tooling for manufacturing of composite components is available. Requisite  expertise in the design and development for tools using tooling  prepregs for meeting medium size production volume is also available.
Major clients of this facility :
Using this facility, major composite tools required for the development of complex cocured composite structures of LCA like Fin, Rudder, Main landing gear doors, Center fuselage parts, wing parts of LCA are fabricated.

Composite tools required for the fabrication of control surfaces like Elevator, Aileron, Flaps, Rear Pressure bulkhead, Wing, Horizontal Tail, Vertical Tail and Nacelle of SARAS aircraft have been developed successfully.