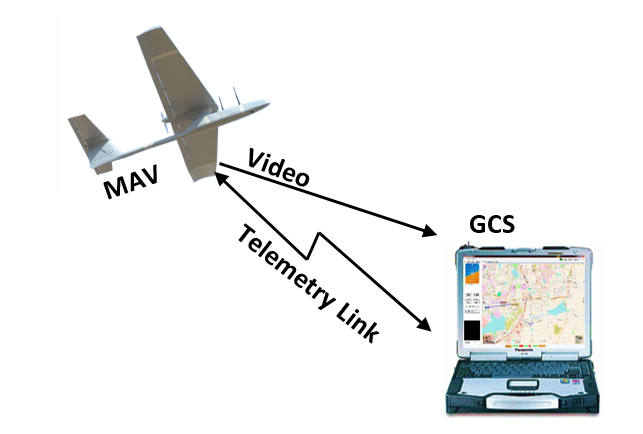 System Worthiness Integration and Flight Testing
System Worthiness Integration and Flight Testing formed to support the UAV development in NAL. SWIFT plays an important role in development of prototype designs, airframe fabrication, COTS Component testing, System Integration and Flight Test any class of MAV & UAV.
SWIFT carries out the following responsibility.
Development of Prototype airframe based on conventional material like Styro Foam, Flute board, Balsa and ABS Plastics.
In-house testing facility is available to carryout essential experiment on COTS Component such as reliability, durability etc.
System Integration is performed based on design criteria and its airworthiness is ensured before field trials.
In Field trails the aircraft is observed and data is conveyed back to design group to verify the aircraft characteristics.
Specifications
IMGCTS:
Integrated Mobile Ground Control & Telemetry System is well equipped with UAV/MAV Launcher on roof top, Automatic antenna tracking system for telemetry system, Battery charging station, UAV/MAV storage rack & Repair tools which will be used for all the field trials.
GCS:
A Ground Control Station (GCS) is a land based control center that provides the facilities for human control of unmanned vehicles in the air, which can also be configured to control and monitor measurements.
Flight Testing:
Flight Testing is final procedure carried out to evaluate the flight characteristics and to gather the data then analyzes to evaluate the flight characteristics of the aircraft and validate its design, including safety aspects etc.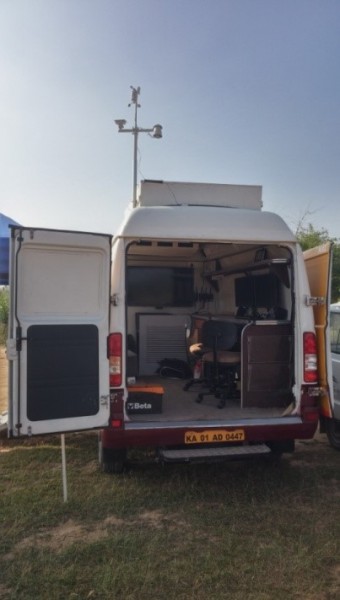 IMGCTS                                                                                                 NAL GCS
Techniques applied in this facility
Static Propulsion Test:
Static Propulsion Test rig investigate the performance and characteristics of Motor and the propeller. The combination of motor & propeller provides Thrust, RPM and current drawn by that combination.
Tethered Fly:
It is longitudinal real time flight analysis test bench. The min flight speed, minimum cruise throttle, attitude and flight angle of attack can be observed.
Antenna Tracker:
Tracks MAV to receive video signal without any interruption based on the GPS data. The GPS location of the MAV is transmitted to the tracker and the servo system position the antenna thereby ensuring a high signal strength.
Major clients of this facility
CRPF – The Central Reserve Police Force.
NDMA – National Disaster Management Agency.
LICO – Low Intensity Conflict Organization.
Karnataka Police.
Artillery Brigade.
ITBP – Indo Tibetan Border Police.
Chandigarh Police.
ADE (DRDO).
HAL – Hindustan Aeronautics Limited.