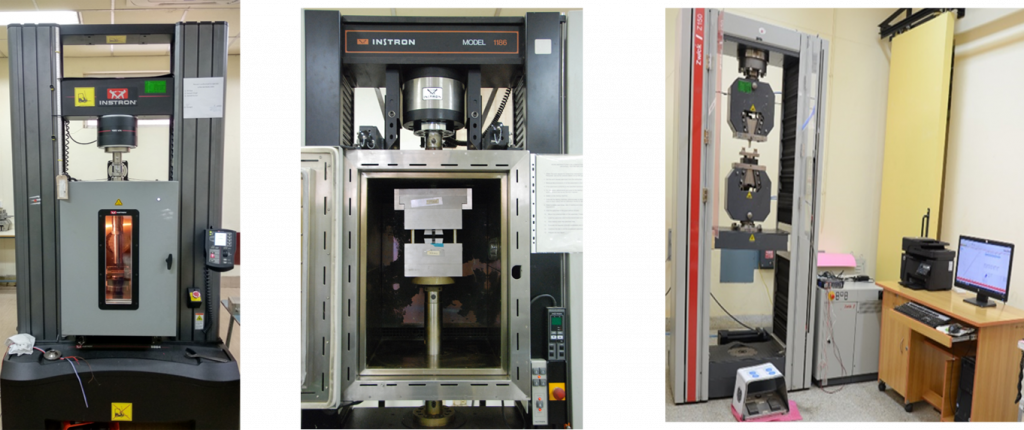 Coupon Level Structural Testing Facility
Coupon Level Structural Testing Facility or Materials testing facility is a pre-requisite to any composite development programme as basic material properties data is to be generated by a series of recommended tests. Several tests consisting of tensile, compression, shear, bending and mixed modes of loading are employed as per relevant standards. The data generated is not limited to assist in design alone, but also applicable to qualify raw materials and parts manufactured. State-of-the-art machines with the capability to record load, displacement and strain in real-time are employed to track the mechanical response of the material under load.
Techniques applied in this facility: All major modes of testing such as Tensile, Compression, Shear, Bending, combined & mixed modes are employed.
Major clients of this facility: Min. of Defense, HAL, other divisions of NAL & a host of other private firms.