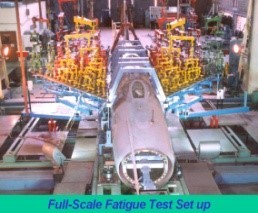 Component level and full scale structural testing
  Established in 1982
Multichannel (37 Channel)Test Controller System

80 Nos. of Servo hydraulic Actuators for load simulation

with varying load and displacement capacities

Hydraulic power packs

of various capacities (from 4 lpm to 260 lpm @ 3000 psi).

High speed data acquisition system (upto 1000 channels)

Full scale fatigue testing and Life extension studies for fighter aircrafts.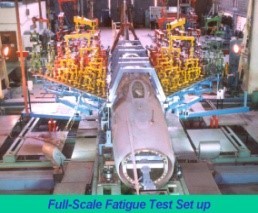 Test features :
Full scale fatigue testing throughout the test life cycle include:
Test definition and management

 Rig design

 Loads spectrum development

Test article instrumentation

Rig assembly and commissioning

Fatigue testing

Documentation
The facility consists of following Test Equipment:
Multi channel test controllers
37 channel MOOG Multi- channel Controllers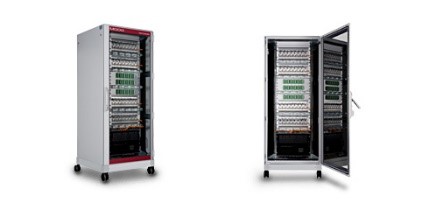 Data Acquisition systems
1000 channel SYSTEM  5000   Data Acquisition Systems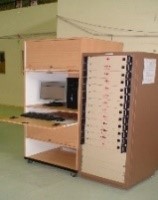 Servo hydraulic actuators
INSTRON make servo hydraulic actuators with
Load cell (fatigue rated) Capacity range     
5-30 Tons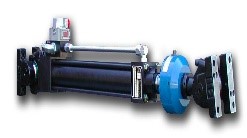 Hydraulic Power packs
Capacity range 80-250 lpm with 2000 psi operating pressure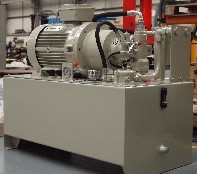 Measurement systems
Advanced Displacement & Measuring sensors CDS,
 LVDT, Digital pressure guages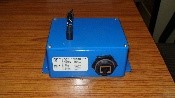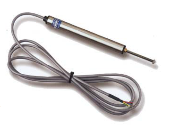 Test Application  : To provide solutions to structural testing and evaluation for static and fatigue tests at component level and life extension studies at full scale fatigue test