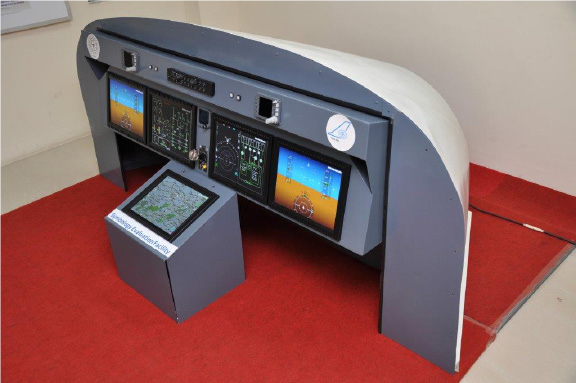 Avionics Integration Laboratory
The lab used for Systems Engineering activities of the division and concentrated towards the design, development, integration/testing and certification of flight critical systems like Integrated Modular Avionics Open Architecture Systems with state of the art technologies like ARINC 653 and ARINC 818, Advanced Display Systems, Engine Indication and Crew Alerting System (EICAS), Configurable Display System with integration of EICAS, PFD and ND. Facility is extensively used for design of aircraft avionics ranging from 2 seater to 19 seater aircraft and regional transport aircraft.
The laboratory supports major Next-Gen programs towards realization of products and high-end research in the field of Integrated Modular Avionics (IMA) and ARINC 653 based Integrated Model Based Design and Development (IMDD) for aerospace application, Single platform solution from Concept to Airworthy product using innovatively integrated tool based automation and seamlessly coordinated transfer of artifacts Advanced AFDX, ARINC 818 and Symbology Evaluation and Integration activities.
Specifications:
Techniques applied in this facility:
Major clients of this facility: