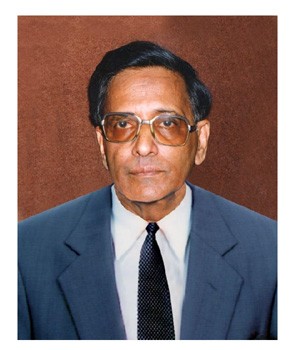 Dr Sitaram Rao Valluri, former Director of CSIR-National Aerospace Laboratories, Bengaluru, passed away on 23rd January 2019 due to ill health.

Dr S R Valluri, born on 25th June 1924, was an expert in metal fatigue and aircraft structure. He served as Director of CSIR-NAL for an incredible period of 19 years, from 23rd November 1965 to 30th June 1984. During this period, CSIR-NAL grew into a high technology R&D organization, with capability in all disciplines of aeronautics and with important National Facilities. These facilities include the 4ft trisonic wind tunnel which had its first blowdown on 29th May 1967; the full scale facility for testing the fatigue life of an aircraft commissioned in 1973; the closed circuit centrifugal test rig commissioned in 1983. Dr Valluri also set up new Scientific Divisions to initiate activities in important areas like failure analysis and accident investigation, vibration testing, composites, and Systems Engineering.

Dr Valluri put in immense efforts towards the approval of the Light Combat Aircraft (LCA) project by the Government in 1983. As the first Director-General of the Aeronautical Development Agency (ADA), Dr Valluri laid the foundations for the success of the Tejas programme. His enormous contributions to Aeronautical R&D for the nation will be gratefully remembered by the scientific community.