Fast Track Translational (FTT) Technologies open ToT account
TEAM CSIR-NAL's efforts to commercialize FTT technologies were amply rewarded when two Non- Exclusive License Agreements for production, marketing and commercialization of polymer composite processing products were signed on the 25th Jan 2018 with the following MSME industries:
✈️M/s. Milvus Aero Solutions Pvt. Ltd. Bangalore for Desktop Aerospace Autoclave
✈️M/s. SAN process automation, Bangalore for Multi Zone Hot Bonder
Under this technology commercialization, CSIR-NAL will receive one-time License fee of Rs. 10 Lakhs for each product and a recurring royalty @ 6% of bill of materials of products on sale of each product.
Desktop Autoclave has potential for use in research and academic institutions and M/s. Milvus Aero Solutions has strategy to tap this market in both India and Abroad.  
Multi Zone Hot Bonder has wide application for repair of polymer composite structures both in aerospace and non-aerospace sectors such as wind energy. M/s. SAN process automation is targeting the MRO of airline industries, base repair depots of IAF and wind farms.
CSIR-NAL will provide the hand holding assistance for absorption of technology, dissemination, demonstration, manufacturing of product and associated prove outs for a period of 1 year in order to ensure smooth technology transfer to the MSME industries.
Signing and exchange of agreement with Shri. Namo Narayan Mishra, CEO,
 M/s. Milvus Aero Solutions Pvt. Ltd. Bangalore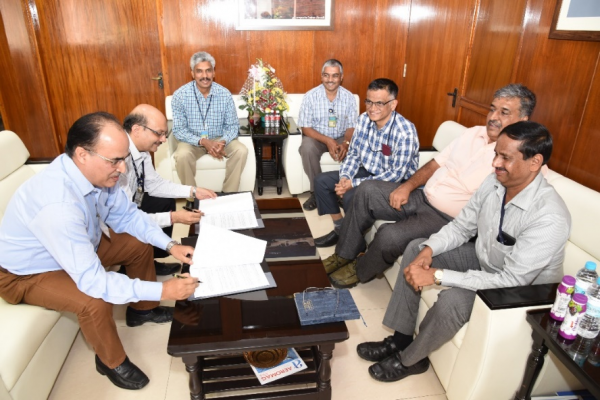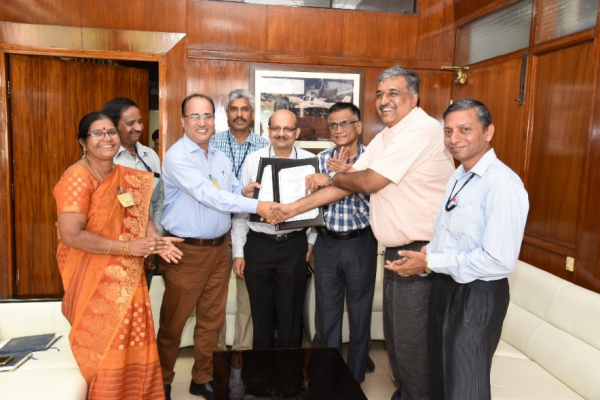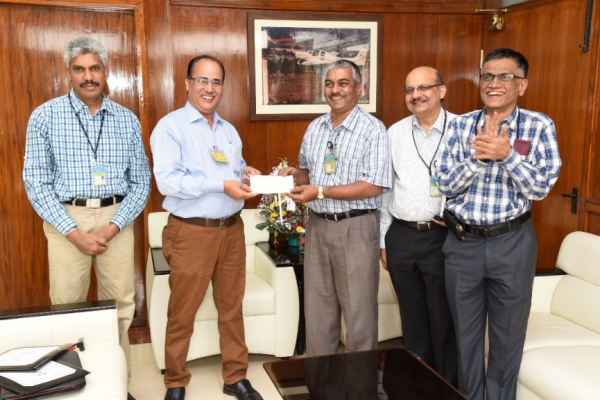 Signing agreement with Shri. N Ganesh Kumar, Proprietor, M/s. SAN process automation, Bangalore