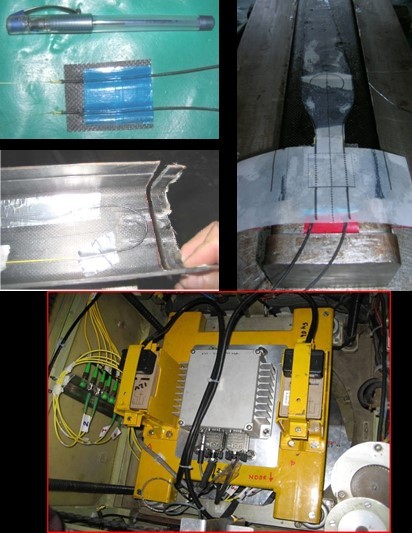 Development of inflight load monitoring systems for aircraft structures using Fiber Optic Sensors
Advanced Composites Division provides an FBG based online strain and load monitoring system for airframe structures. SHM technologies offer a 'condition-based maintenance' or 'maintenance-on-demand' paradigm that would increase inspection intervals, leading to lower maintenance costs of aircrafts. The key to an effective SHM system for aircraft structures is not only the appropriate sensor selection but also the processing of the sensor data to predict the flight load and the damages, if any, in the structure.
The Division has expertise in
Robust sensor installation for under manufacturing and built-up composite structures
Integrating the COTS fiber optic sensor interrogators with other subsystems for synchronized data acquisition during testing
Real time sensor measurement, data acquisition and reporting with in-house developed software modules
Technology is demonstrated through flight trials for inflight strain measurement on 2-Seater HANSA aircraft and Nishant UAV. A Flight data playback software sensors QuickVIEW© is available for strain measurements and load estimation using fiber optic sensors.
Technology Package Consists of
Fiber optic sensors installed on the structure
Instrumentation integration based on the requirement
GUI based software modules having features
Sensor data archival during test for further processing
Built-in damage and load estimation algorithms
Complete result in user defined documentation format